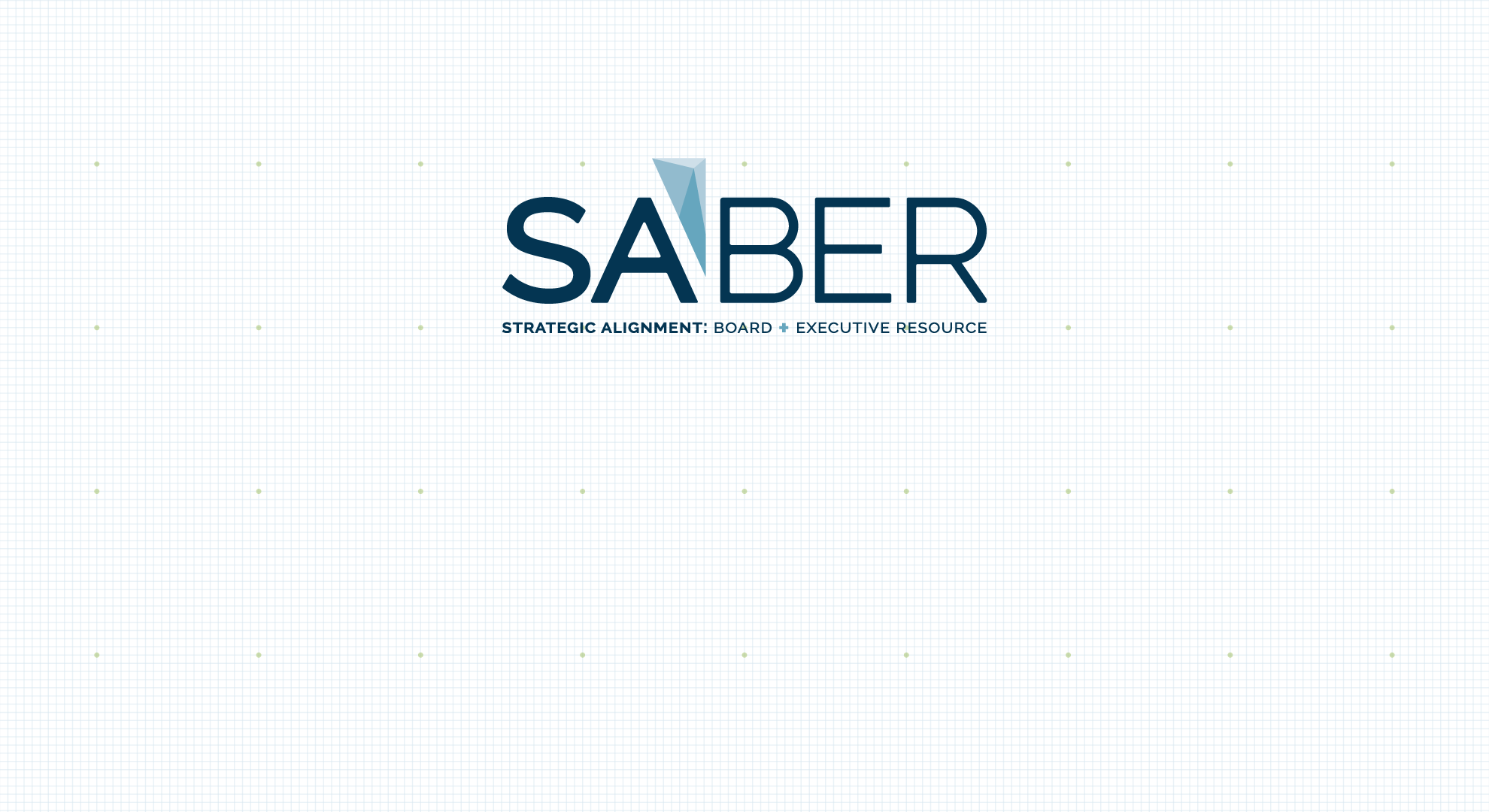 We could have written a book.
This was a lot more fun.

RA Capital's SABER ("Strategic Alignment: Board and Executive Resource") is a detailed compendium of best practices drawn from the experiences of seasoned board members. In-depth examples (complete with data!) demonstrate how to take the principles outlined in this guide from your laptop to the boardroom.
"SABER is the ultimate 'how-to' guide for board meetings -
a can't-miss tool for every executive, company, and board member. I share it with all of my teams."
- David Lubner, experienced board member & CFO


Saber Deck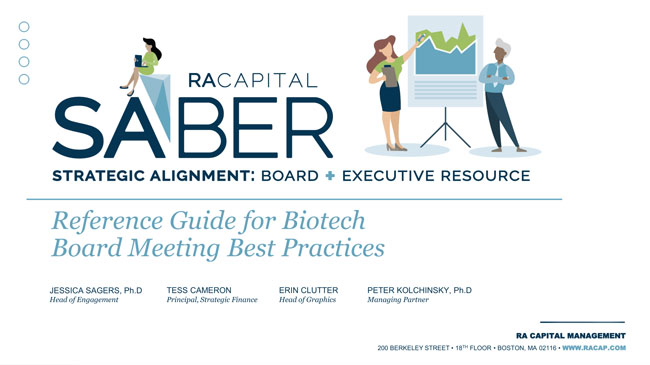 For the full SABER experience, read through the complete deck above. Or, work through these concepts one by one by exploring the modules to the right.

View presentation


Video Series
Putting SABER principles into practice can transform a meeting. Watch seasoned executives, board members, and investors share their experiences with these concepts and discuss what makes a biotech board meeting great (or not so great).


Work With Us
RA Capital portfolio companies, newcos, and Venture Partners/EIRs receive downloadable versions of SABER as well as personalized "deck jam sessions" with members of the RA Capital team. Whether the deck you're making is for a business development discussion, a board meeting, or an upcoming financing, we're committed to helping you put your best foot forward and tell your story in the most compelling way.
Learn more about Venture at RA Capital.



Our website uses cookies to distinguish you from other users of our website. This helps us to provide you with a good experience when you browse our website, and also allows us to improve our site. By continuing, you accept the use of these cookies.
dismiss
Terms and Conditions
Back
Before accessing these resources, the reader must review and acknowledge the following terms and conditions
By clicking "I Agree", you acknowledge the following terms and conditions.
Publications are provided for informational purposes only and do not constitute an offer to sell, a solicitation to buy, or a recommendation for any security, nor do they constitute an offer or endorsement of RA Capital Management ("RA Capital")'s investment advisory or other services by RA Capital. The content of the publications neither constitutes investment advice nor offers any opinion with respect to the suitability of any security. Accounts managed by RA Capital may invest in certain companies referenced in the publications; however, RA Capital makes no guarantees as to accuracy or completeness of views expressed in the publications. Views expressed in the publications are subject to change, and may have become unreliable for various reasons, including changes in market conditions or economic circumstances. Any disclosures as to RA Capital is subject to change and is only valid as of the date the statement was made. By accessing the publications, the reader agrees that he/she will not copy, reproduce, republish, upload, post, transmit, alter, or distribute the publications in any way that is inconsistent with the purposes for which they are offered, without the prior written consent of RA Capital.
This disclaimer is in addition to all disclaimers found on the RA Capital website.