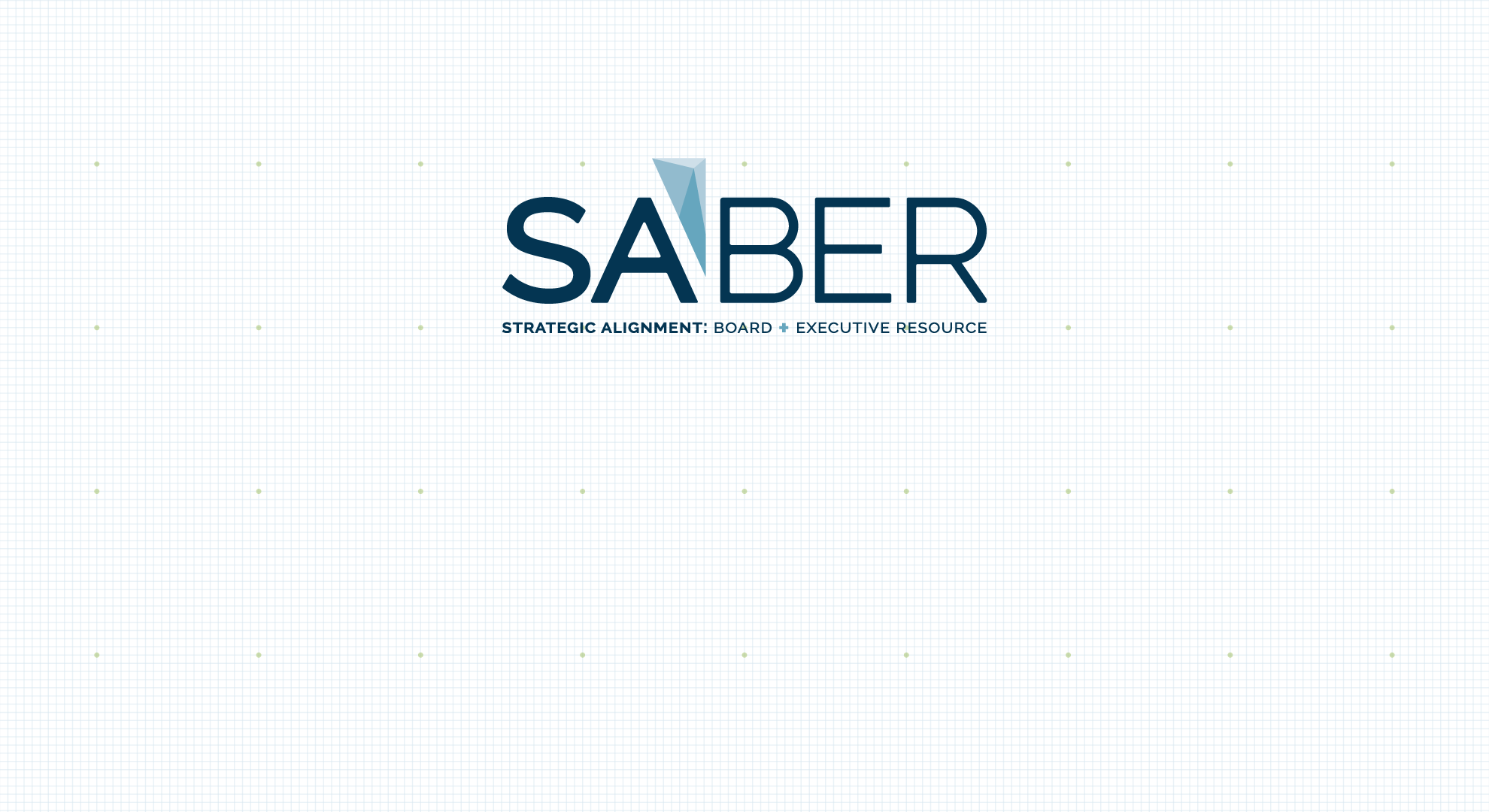 We could have written a book.
This was a lot more fun.

RA Capital's SABER ("Strategic Alignment: Board and Executive Resource") is a detailed compendium of best practices drawn from the experiences of seasoned board members. In-depth examples (complete with data!) demonstrate how to take the principles outlined in this guide from your laptop to the boardroom.
"SABER is the ultimate 'how-to' guide for board meetings -
a can't-miss tool for every executive, company, and board member. I share it with all of my teams."
- David Lubner, experienced board member & CFO


Saber Deck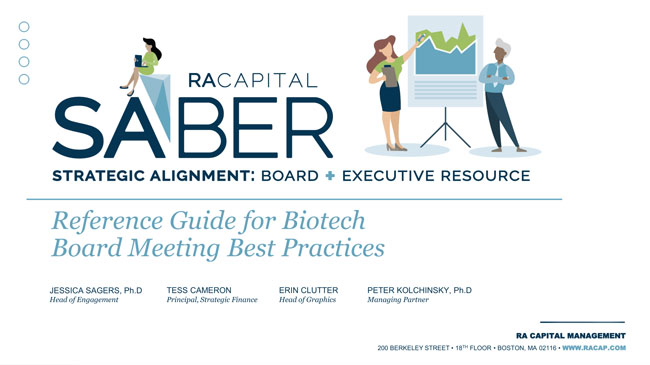 For the full SABER experience, read through the complete deck above. Or, work through these concepts one by one by exploring individual modules.

View presentation


Video Series
Putting SABER principles into practice can transform a meeting. Watch seasoned executives, board members, and investors share their experiences with these concepts and discuss what makes a biotech board meeting great (or not so great).


Work With Us
RA Capital portfolio companies, newcos, and Venture Partners/EIRs receive downloadable versions of SABER as well as personalized "deck jam sessions" with members of the RA Capital team. Whether the deck you're making is for a business development discussion, a board meeting, or an upcoming financing, we're committed to helping you put your best foot forward and tell your story in the most compelling way.
Learn more about Venture at RA Capital.