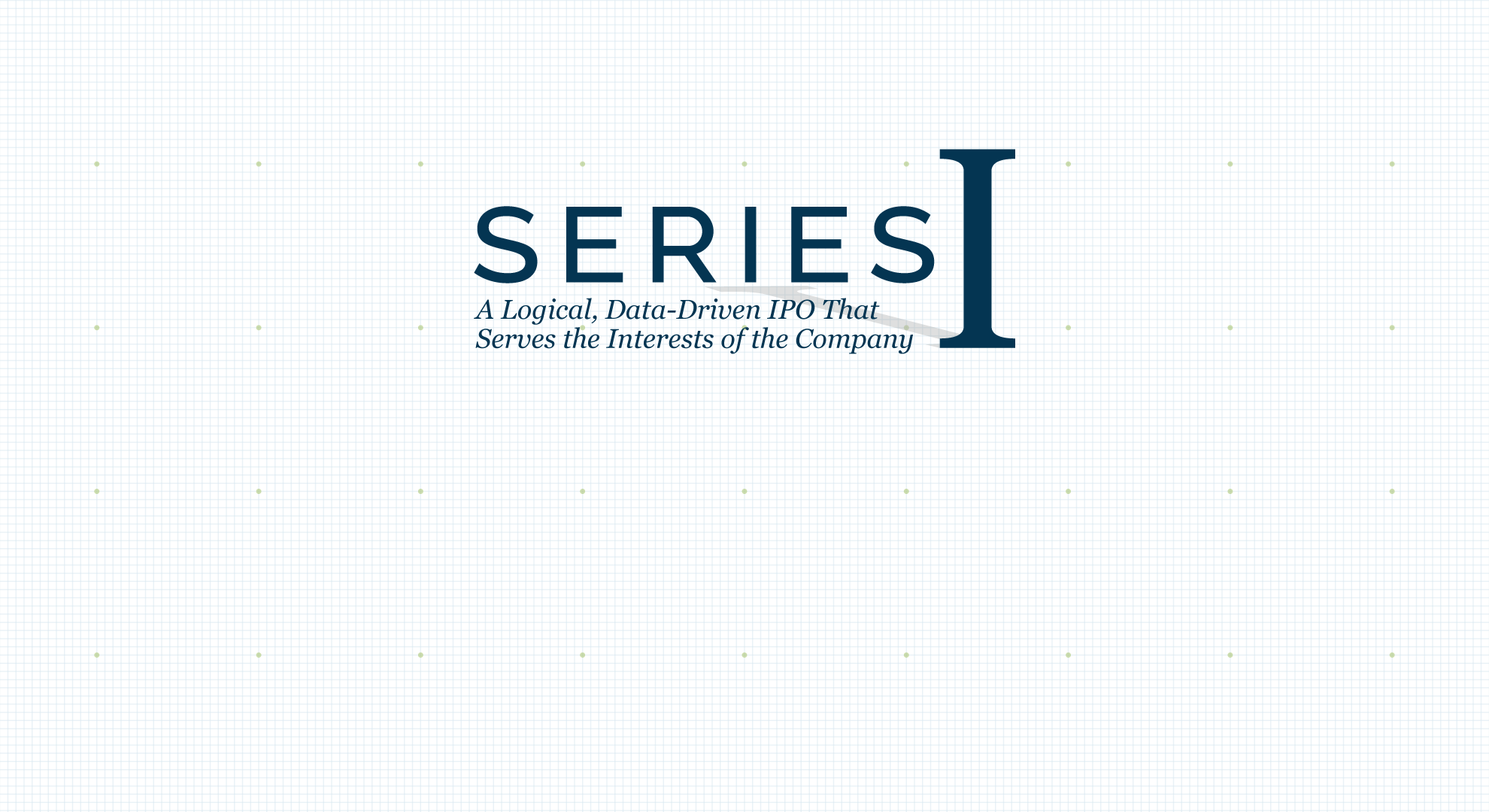 Considering an IPO? Try a logic-based approach.

What we call "Series I" IPO principles are increasingly recognized as common sense and in the best interest of any strong company going public. Review our roadmap for running a rigorous price discovery and allocation process and consider for yourself all the data supporting "Series I" logic over myth-based conventional IPOs.
"Running a Series I for Synthorx and applying these principles to the Silverback IPO put management in the driver's seat and allowed us to discover a fair price and build a more engaged shareholder base. The framework is logical and worth careful consideration by every management team planning an IPO."


- Laura Shawver, CEO, Silverback and former CEO of Synthorx (acquired by Sanofi)


Series I Deck
For the full Series I experience, read through the complete deck. Or, work through these concepts one by one by exploring individual modules.

View presentation


Reach Out
Have questions about the Series I process? Members of the RA Capital team are available to discuss these principles and how they might apply to your IPO. To learn more, contact a senior member of the RA Capital team.