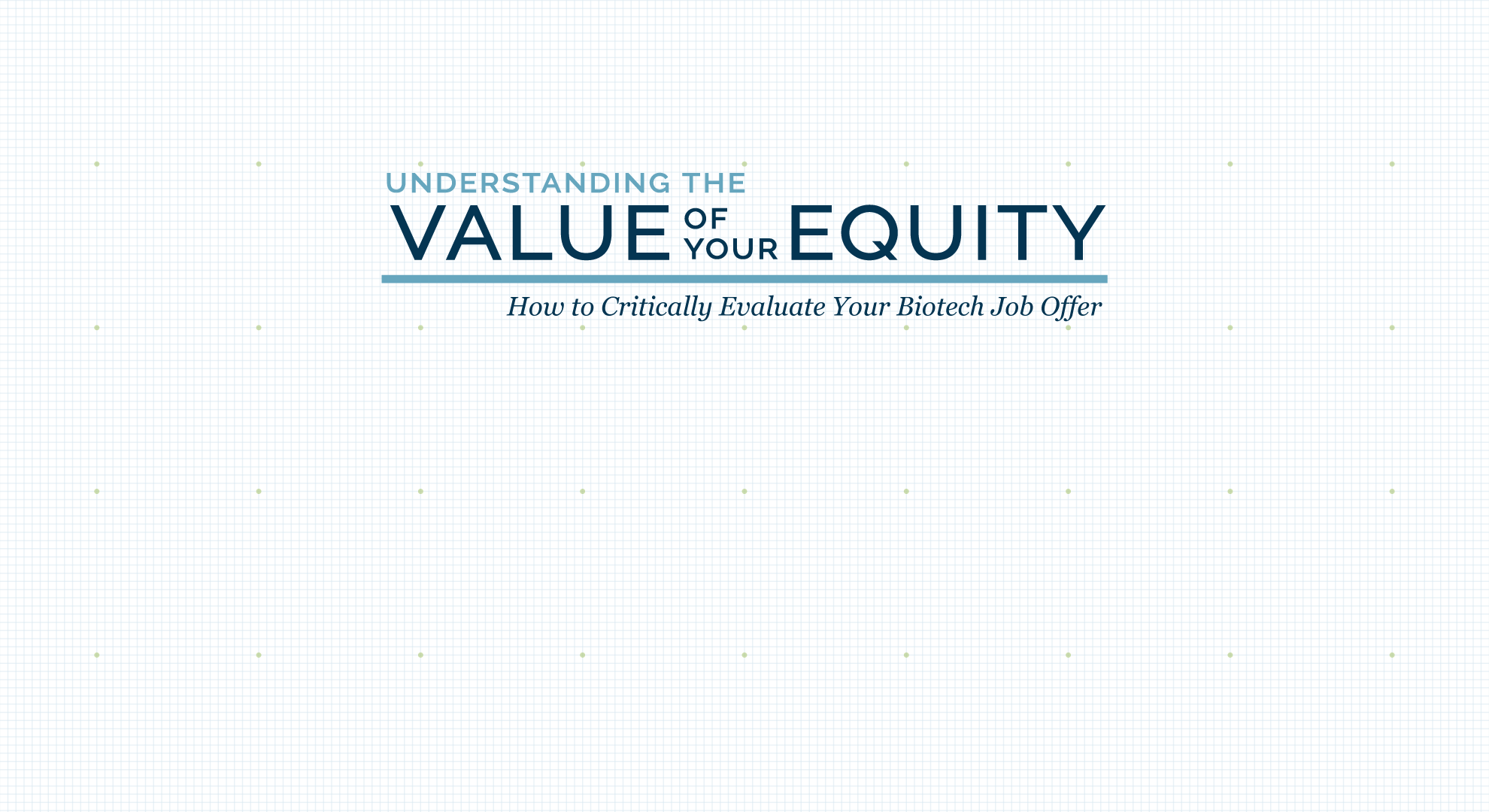 Your time is your most valuable asset. Invest it wisely.

If you are looking forward to a career in biotech, then you are an investor. Sound strange? Not at all - time is money, you are investing your time in a company, and they will pay you in both cash and equity. Ten thousand shares of one company could be worth much more than 30,000 shares of another company, but to know when that's true, you need to know what questions to ask. Learn to evaluate competing job offers through the lens of an Equity Value Proposition (EVP). (Or if you're a company looking to hire top talent, learn how to craft a compelling EVP of your own!)
"Equity isn't everything, but it's important enough that every employee should know how to value it. If employees understood how to compare competing equity offers, some would likely make different decisions."


- Peter Kolchinsky, PhD, founder and Managing Partner at RA Capital Management


Understanding the Value of Your Equity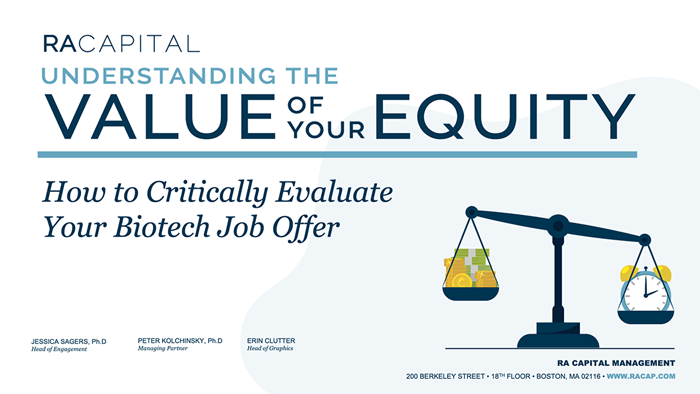 For the full experience, read through the complete deck. Or, work through these concepts one by one by exploring individual modules.

View presentation


Reach Out
Have questions about crafting your company's Equity Value Proposition? Members of the RA Capital team are happy to strategize with you. To learn more, contact a senior member of the RA Capital team.